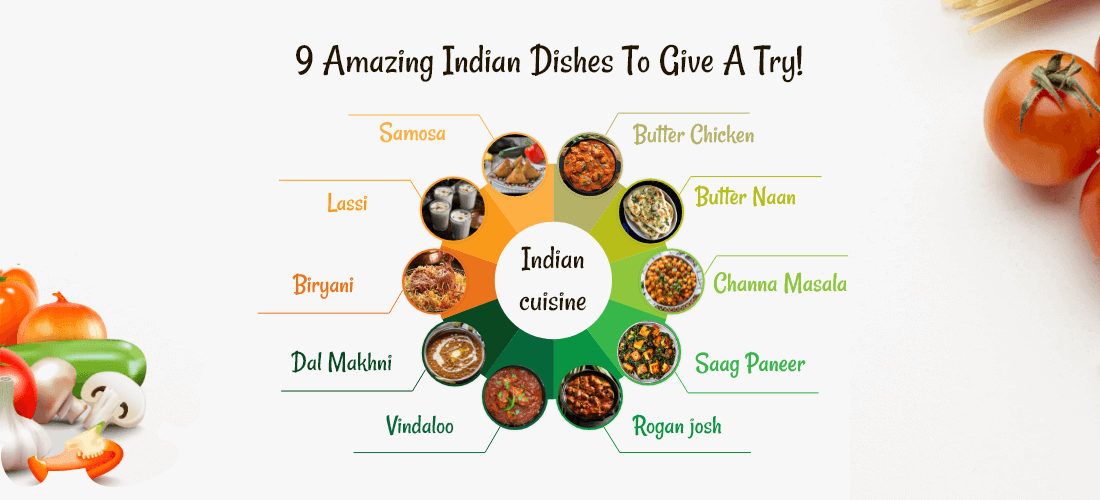 Amazing Indian Dishes To Give A Try !!
Trying out new cuisines is always an exciting venture! But it becomes all the more fun when the cooking is from the land of spices, India! Known as 'Bharat' or 'Hindustan', the country has a diverse culture, and the diversity can be seen in various foods as well! Most Indian dishes add a combination of taste, health and nourishment.
Indian foods are rich in spices because spices prevent the foods from spoiling as spices are hot and kill microorganisms. Spices also make the food taste better, delicious and add colour.
Today, we will take you through the preparation and ingredients of some of the most tempting Indian food dishes.
Some of the most delectable Indian foods
Veggie Samosa :
Samosa is a very well-known Indian street food. Samosas contain a limited quantity of hot potato or meat filling enclosed by a batter and boiled until firm and flaky. Samosas are the yummiest as starters/snacks, and the yummiest filling and crispy coating will make you go wow!
Butter Chicken :
Butter chicken is mouth-watering, delicate chicken cooked in spiced pureed tomatoes and milk cream over a pan. The gravy is made by first cooking tomatoes, garlic, onion, chillies, and other flavours until it becomes bright red. After cooling, this is then puréed, and then the cooked chicken pieces are added to it.
Butter chicken has creamy goodness, added with some spices. It is precisely the thing you crave when trying Indian food. Whether you're in India or planning on trying Indian cuisine abroad, butter chicken is a must on your list!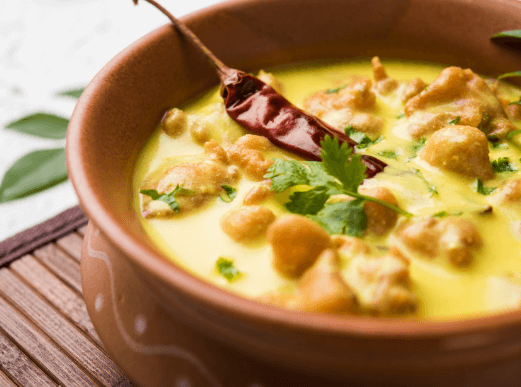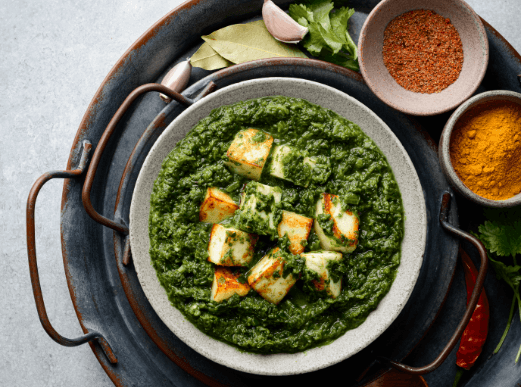 Naan :
Naan is perhaps the most famous Indian flatbread. The wheat flour mixture is arranged by permitting it to rise by using yeast or adding yogurt to the batter to make naan. The batter is then moved into flatbreads and cooked on a Tava or the Indian cooking pan.
Naan is cooked with different flavours and eaten with Indian dal and curries, enhancing the overall taste.
Channa (Chole) Masala :
Chana is the Indian name for chickpeas. Chana masala means chickpeas cooked in an onion, ginger, and garlic-based sauce with garam masala. This is a famous north Indian curry; it's zesty, herby and the spices taste incredibly flavourful. It's ordinarily presented with delicate and flaky bread called Bhature or a heated, pillowy bread called Kulcha.
Saag Paneer :
Saag is the Hindi name for verdant green vegetables. Saag Paneer is this specific and delightful curry where spinach is cooked with flavours. Afterwards, paneer is added to the plate. At some Indian eateries, you can discover this under the name of Palak Paneer, where palak is a Hindi name for spinach.
Rogan josh :
This dish hails from the excellent northern territory of India, Kashmir. With its foundations in Persian food, this dish is customarily cooked with sheep or goats. Rogan josh comprises bits of sheep or lamb baked with a sauce and enhanced with garlic, ginger and fragrant flavours (cloves, sound leaves, cardamom, and cinnamon) and a few onions or yogurt.
Vindaloo :
When the Portuguese settled in India and set up their state in Goa, they carried with them their cooking. When that Portuguese food was wedded with Indian flavours, a few valuable things occurred. Vindaloo is one of the results of that. Sizzling and delightful, Vindaloo is customarily made with pork marinated in wine vinegar and garlic.
Dal Makhani :
Dal extensively mentions all lentil soups in Indian cooking. Usually, the lentils are blended in with water, turmeric, salt and then, at that point, cooked flawlessly. Two-three assortments of lentils/beans are cooked with spices, and cream is added for lavishness. The word Makhni comes from the utilization of Makhan or cream.
Some famous types of dal include-
Tadka: Dal with a gentle treating of entire flavours like cumin seeds, mustard seeds and so on
Chana Dal
Dhaba Style Dal: Dhaba means the side of the street food joint in India. The food served is quite famous, and the dal served in those dhabas, some way or another, is advanced into the Indian cafés.
Biryani :
Biryani is an exceptionally well-known Indian rice dish with a balanced taste and added spices. Biryani has its underlying foundations in the Mughal domain in India. This rice dish is prepared with a few layers of rice, some flavoured meat or protein and some additional vegetable added with ghee or yogurt and afterwards cooked flawlessly.
India has around 29 states, a blend of various cultures, and over 100 languages. Change is the only constant, and you can order and keep trying these dishes on a regular basis.
At Royal Tandoor, we give you a mixture and combination of various foods. Royal Tandoor is one of the leading and prominent Indian eateries offering amazing delicacies, desserts and beverages.
We have received excellent reviews and customer feedback because of our mouth-watering dishes. We offer home delivery, pick up and banquet facilities. Visit: https://theroyaltandoor.com/ for more information on the same.